My name is Shen, and I am addicted to notebooks, especially composition books. Any kind, any color, all of them. As much as I love any and all ink and paper, I just couldn't write in any of these notebooks fearing I'd 'dirty' them up with my nonsense scribbles and bits.
My addiction continues to grow, and I now have several boxes of them. As pretty as they are on the shelves, they are all blank. They are from different countries like Italy, Japan, and Taiwan... The small amount of countries I have visited. I like flipping through them, as their familiar scents always bring me back to the spot where I bought them. 
I have some just laying around my work area... And it brings me so much joy when I open one and see that Kalea has left me pretty surprises and even more joy, as these lovely notebooks are actually being used.
Her drawings and doodles are priceless, because they are so much more to her than just drawings... I'll ask her about the rainbow, and she'll tell me about the one time she saw a rainbow with me when it stopped raining that one day we were waiting for our car to be brought to us.
I'll ask her why she writes my name with hers, and she'll say because we are always together. Her intelligence and memory are so powerful sometimes I rely on her to remind me things. She simply amazes me. My life is completely composed of her, I am so lucky. 

Now these notebooks are even more meaningful to me. 
While I love the new patterns the composition notebooks are wearing now, I still adore the 'traditional' pattern. I thought they would make neat papers to scrap with, so now I present you with two paper sets inspired by the traditional composition book cover pattern.  Hope you like them!
A set of 12 composition book pattern papers in a soft pretty color pallet... Soft Composition is so very versatile for all subjects. Available here.
A set of 12 composition book pattern papers in a fun bright color pallet... Heavy Composition is so very versatile for all subjects. Available here.
* * *
I did not have the opportunity to share my two products last week, so I will share them here today. 
My friend and CTM, Lex actually asked me for some watercolor brushes. She asked, she got, cause she's got it like that. Brushies No. 1 includes a fun set of (18) hand-painted watercolor brushes (in ABR and PNG formats) for your scrapbook projects. Use them as accents to enhance your layouts, use them as masks, overlap them... The possibilities are endless! Brushes shown on preview are not actual sizes; actual sizes are bigger than the brushes shown on preview. Please see the additional previews for size clarification on 12x12. Included are: 1 set of (18) ABR brushes and (18) individual PNG files in black. Available here. 
Check out the super clever way Lex used the brushes (and my iWish kit) here!
Ferdy also joined the brushing fun and created this with Aja's beautiful Embrace the Rain kit.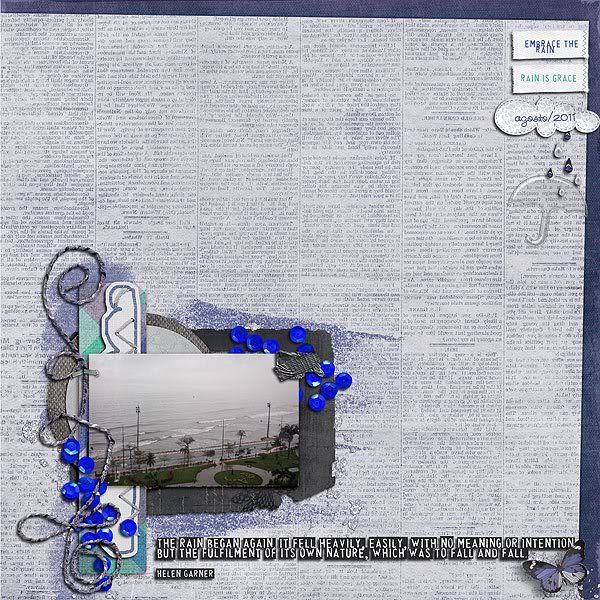 Mi doubled up on the brushes and use them here with Erica's adorable Apple A Day kit.
* * *
Spot the Dot is a fun little alpha set in two colors ~ a vibrant red and warm yellow! Included are upper and lower-case letters, numbers, and some punctuations and symbols. Available here.
Barbara was absolutely brilliant using Spot the Dot alpha (with Val's Boys Rule kit) here, there, and everywhere! They actually look like parts of the car!
Mi used it here so delightfully (also with my iWish kit)!
* * *
On another note, many of you have asked if I will be doing the CT call soon, and the answer is yes. So if you are interested, keep an eye out for it here as well as my creashens Facebook page. :)
Have a happy week all!